Peace Of Mind, Personable Service

Prior to having an IT service provider, we were hacked, and ALL of our computer files were held for ransom. Sweetwater Technology Services got us back up and running while also recovering nearly all of our stolen files. To add to that, they helped us with smaller tasks that were piling up on us. This cleared up time for us to work on pressing business matters. Being able to call at any time has been a God send and has been crucial for our business.

I can honestly say I wouldn't still be in business today if it wasn't for Sweetwater Technology Services. I can't imagine anyone who has better customer service and cares more about their clients.

Brad Wallendorff
Desert View Animal Hospital
Little to No Down Time!

Sweetwater gives me the flexibility to choose how I want my network and business to use technology and you figure out how to make it work. I love your in-person support. When I have an issue, I am not stuck on the phone, a ticket is started, and you remotely take over a computer or come to the site. It takes none of my time. I have been with Jill and her team for years and have very few issues with my networks and little to no down time due to network software or hardware issues. Give them a call, you will be glad you did.

Nathan Hager
Hager Industries
Fast and reliable service!

We started with Sweetwater Technology when they opened over 10 years ago; they have grown since but the quality of service has remained. Since Sweetwater Tech took over our IT we haven't had to use or look for anyone else. They provide consistent fast and reliable services. Give them a call you won't regret it!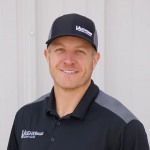 Kreston Cross
Vaughn's Plumbing & Heating
Sweetwater is Awesome to work with!

I have been very impressed with your staff.  They are extremely knowledgeable with every project and have been awesome to work with!  They are also very quick to follow up. I know I only have a small window into your business, but you have a very good team.

I hope your other customers and most importantly you feel the same way!  You should know how much I appreciate all you and your team do for us!
Scott Williams
R&R Services
Excellent all-around customer service!

Sweetwater Technology Services is excellent at all-around customer service, fast response times and very knowledgeable in their field of service. They handle all our technology needs from purchase to set up and support maintenance. Their knowledgeable staff is well diversified in all areas to handle all our technology needs and when issues do arise, they respond quickly and thoroughly. I highly recommend to anyone!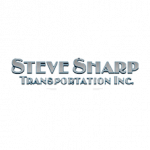 Cindy Sweet
Steve Sharp Transportation
I was impressed by the team-like atmosphere.

While I was in your store, I was impressed by the small, team-like atmosphere of the business. I wanted to tell you that I was very pleased with the service and help I received. I am technologically challenged in a big way and felt very comfortable working with your staff. My questions were patiently answered and explained. Never once did I feel condescended upon as is a trait of many young people who struggle with the less computer-literate of those among us. I greatly appreciate the expertise as well as the professional manner. I will certainly return to do business and will recommend to others.
Deb Hedges
Individual