We Absolutely Recommend Sweetwater Tech!!

Here at Aspen Mountain Medical Center, we have used different IT companies in the past and it was a nightmare! When emergencies (real ones) would occur, we had someone over the phone directing us to do the technical work.

Since switching to Sweetwater Technology Services, we have had remote and on-site service help, with professionalism, and highly experienced techs. The transition has been wonderful. They listen to our requests, are quick to respond and correct any issues we encounter.

The entire team has been great to work with. In our world we heavily rely on technology being a medical facility and everything is an emergency when it comes to IT.  Our partnership with them feels like we are all operating under the same roof, and they care just as much as we do. Thank you SWT!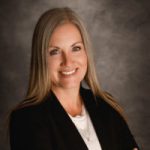 Melissa Anderson
Chief Nursing Officer
Aspen Mountain Medical Center
Rock Springs, WY
Huge assets to our business!

The biggest benefit Sweetwater Technology has been given to Altitude Energy Partners is the active support that our organization requires. We are in the oil and gas industry and run 24/7/365. Working alongside a partner that provides our company with the managed service support we need has been crucial to our company's success. We can get the job done without the headache of IT.

Sweetwater Tech has industry experts plugged into all facets of our business. Anytime I, or a member of our Company, has a question or request, there is someone at Sweetwater with an answer. If someone was on the fence about selecting an IT firm, I would highly recommend Sweetwater as an excellent third-party solution.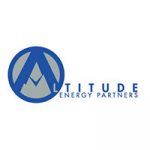 Andy Biem
Vice President of Technical Services
Altitude Energy Partners
CO, TX & WY
I can't imagine anyone has better Customer Service!

Prior to having an IT service provider, we were hacked and ALL of our computer files were held for ransom. I knew I needed an experienced team to help solve this disaster but also, I realized it was time to be proactive in keeping my company safe against cyber security threats.

I hired Sweetwater Technology Services and together we revived our network while recovering nearly all of our stolen files. To add to that, they helped us with smaller tasks that were piling up. This created more time for us to focus on our pressing business matters, while not worrying about IT. Forming a partnership with Sweetwater Tech has been a Godsend, their knowledge and support is crucial for our business!

I can honestly say I wouldn't be in business today if I hadn't reached out for guidance from Sweetwater Technology Services. I can't imagine anyone who has better customer service and cares more about their clients.
Brad and Stephanie Wallendorff
Desert View Animal Hospital
Little to No Down Time!

Sweetwater Tech gives me the flexibility to choose how I want my business and network to use technology, then guides me on how to make it work!

I love your in-person support. When I have an issue, I am not stuck on the phone, a ticket is started, and you remotely take over a computer or come to the site. It takes none of my time.

I have been with Jill and the team for years and have very few issues with my networks and little to no down time due to network software or hardware issues. Give them a call; you will be glad you did.

Nathan Hager
Hager Industries
Fast and reliable service!

We started with Sweetwater Technology when they opened over 15 years ago. Even with their growth, the quality of service has remained exceptional. Staffing a full team of experienced technicians helps cover every aspect of our network. They are very knowledgeable and easy to work with. Our questions and concerns are addressed promptly when contacting the customer support team.

I value meeting with the customer success manager who brings us up-to-date ideas, a professional perspective for improving our business and overall cybersecurity awareness. From upgrading our workstations to our new VOIP phone system, we are pleased with Sweetwater Technology's recommendations.

Since Sweetwater Tech began managing our IT environment, we haven't had to use or look for anyone else. They provide consistent, fast, and reliable services. Give them a call, you won't regret it!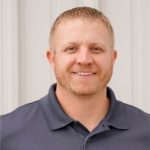 Kreston Cross
Vaughn's Plumbing & Heating
Sweetwater Team is Awesome.

I have been very impressed with your staff. They are extremely knowledgeable with every project and have been awesome to work with! They are also very quick to follow up.

I know I only have a small window into your business, but from my little perspective you have a very good team.

I hope your other customers and most importantly, you feel the same way! I figured you should know how much I appreciate all you and your team do for us!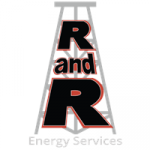 Scott Williams
R&R Services, Inc.
The response time is unmatched!

I cannot rave enough about how responsive Sweetwater Technology Services is. Compared to other IT companies we've used in the past; they have responded quicker and were on top of our concerns.

Their customer service is unmatched, and we would recommend them to anyone. Thank you, Sweetwater Tech, for taking care of us and all our IT needs!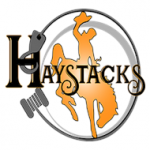 Tammy Jurgens
Haystacks Inc.
They Help Save So Much Time!

Here at Davidson Chiropractic, we highly recommend Sweetwater Tech to anyone.

The staff is extremely friendly and easy to work with. They stay in touch with us as they monitor issues, we appreciate the consistent communication.

One of the biggest benefits since working with Sweetwater Tech is that we are so busy and they help save us so much time!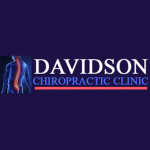 Mike Davidson
Davidson Chiropractic
You have a top-notch company!

The staff is always a pleasure to deal with and are extremely knowledgeable about what they do.

Sweetwater Technology provides consistency; your always available when we need anything, and our equipment is always kept working.

You have a top-notch company!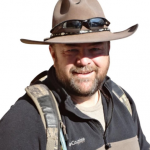 Robert Weller
Aqualified
I would recommend their services to anyone!

The staff at Sweetwater Technology Services worked tirelessly to retrieve data from my hard drive.

I would recommend their services to anyone in need of technical support or services.
Kathy Kerr
Individual
Huge asset to our business!

From the jump, Sweetwater Tech has listened to our needs, helped identify areas of concern and created a customized plan for our business.

Their staff has been a huge asset to us and so easy to work with, even in areas that can be frustrating and tedious.

With having them as our managed IT provider, we are constantly reassured that a qualified team is monitoring our systems to detect and prevent problems before they even happen. We are so grateful for Sweetwater Tech and their outstanding team!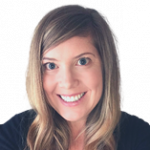 Caroline Christiansen
Sweetwater Federal Credit Union
We Absolutely Recommend Sweetwater Tech!!

Thank you so much for all your hard work to get our network where it needs to be!!

I appreciate the fast responsiveness when I call support for an issue. It feels great to rely confidently on your team and I do not have to worry about problems taking days to be resolved!

The SWT team is knowledgeable and does not make us feel less than when we do not understand the technical processes.

If someone is wanting to hire an IT company for management and improvement to their network, we absolutely recommend you!!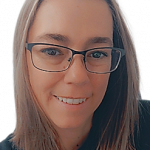 Heather Livingston
Wyochem Federal Credit Union
Excellent all-around Customer Service!

Sweetwater Technology Services is excellent at all-around customer service, fast response times and very knowledgeable in their field of service.

They handle all of our technology needs from purchase to set up and support maintenance.

Their knowledgeable staff is well diversified in all areas to handle all our technology needs and when issues do arise, they respond quickly and thoroughly.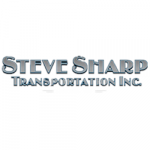 Cindy Sweet
Steve Sharp Transportation
I greatly appreciate the expertise!

While I was in your store, I was impressed by the small, team-like atmosphere of the business. I was very pleased with the service and help I received.

I am technologically challenged in a big way and felt very comfortable working with your staff. My questions were patiently answered and explained. Never once did I feel condescended upon as is a trait of many young people who struggle with the less computer-literate of those among us.

I greatly appreciate the expertise as well as the professional manner. I will certainly return to do business and will recommend to others!
Deb Hedges
Individual